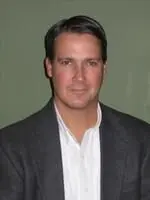 Dr. Peter Temple
has over 20 years of experience helping adolescents and adults overcome a variety of challenges including: depression, anxiety, anger management, confidence/self-esteem, social skills, relationships issues, and general angst related to the quality of their lives. He employs a pragmatic approach that seeks to engage the client as a partner, help them create a vision (goals) that excites them, and give them the skills, strategies and confidence needed to realize that vision.
Dr. Temple is also the founder and president of Mind's Eye Sports Performance which works with athletes, entertainers and executives to help them maximize their potential and succeed at the highest level.
Dr. Temple is a graduate of Geneva Community High School. He received a B.A. from DePauw University and earned his Doctorate, with honors, from the Chicago School of Professional Psychology.